San Diego County CA Land Development, Planning, Surveying, Engineering
Coastal Land Solutions has over 18 years of experience serving a diverse group of clients on projects in a wide range of markets. Please see our list below of key projects and clients Coastal Land Solutions has provided services for.
Proud to serve the following market sectors:
Land Development
Native American
Public Works/Infrastructure
Residential
Retail/Commercial
Sustainable/Environmental
Academic/Institutional
Energy
Government/Military
Hospitality/Recreation
Industrial
Solana Beach City Hall ALTA/ACSM Land Title Survey
635 S. Highway 101
Solana Beach, Ca
Client: City of Solana Beach
Fairbanks Ranch Fire Station – New Construction
6424 El Apajo
Rancho Santa Fe, Ca
Client: Ledcor Construction for Rancho Santa Fe Fire District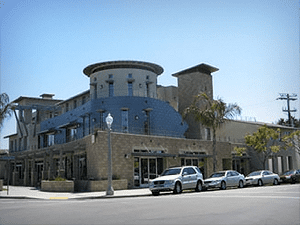 Island Terraces – New Construction
1033 B Avenue
Coronado, Ca
Client: White Construction Inc.
Cox Communications Building – Parking Lot Improvements
565 Copley Drive
San Diego, Ca 92111
Client: White Construction Inc.
Hoehn Mercedes Carlsbad – Building Improvements
5475 Car Country Drive
Carlsbad, Ca
Client: White Construction Inc.
South Coast Condominiums
945 Coast Blvd
La Jolla, Ca
Client: South Coast Condominiums LLC
Bovenzi Condominiums
335 Oak Avenue
Carlsbad, Ca
D'Lazio Apartments, 20+ detached units
8439 Fanita Drive
Santee, Ca
Mixed Use - Residential/Commercial
Leucadia Lofts
Phoebe St. & N. Coast Highway 101
Encinitas, Ca
Scott Residential / Commercial Building
763 2nd Street
Encinitas, Ca
Residential – Single Family
Sanchez Residence
1729 San Elijo
Encinitas, Ca
Brandt Residence
4070 Dawes
Mission Bay – San Diego, Ca
Rainsberger Residence
1429 Calle Altura
La Jolla, Ca
Vint Residence
140 7th Street
Del Mar, Ca
Residential – Subdivision
Seaside
Andrew Ave. & Sheridan Rd.
Encinitas, Ca
Client: Shea Homes
Quail Gardens HOA
Encinitas, Ca
Brighton Ridge HOA
San Marcos, Ca
Del Norte Medical Plaza
6121 Paseo Del Norte
Carlsbad, Ca
Seaside Church
1613 Lake Drive
Encinitas, Ca
"Good communication is the foundation for a successful project and I will be there every step of the way to ensure your total satisfaction."
Reach out to get more information or fill out a short project information form.